The Doctor
Catherine Cummins, BS, BS, DC, Diplomate of the American Board of Orthopedists, President of the American Board of Chiropractic Orthopedists

Dr. Cummins and Dr. Baffes have both been professors at the University of Western States for over 25 years and are involved in several clinical research projects. They are available in their private practice by appointment daily and have convenient evening and weekend hours. Feel free to call the doctors to learn more about the areas they specialize in.

Dr. Cathy Cummins has several areas of focus in her practice. Since receiving her doctorate, she has taken over 6,400 classroom hours of postgraduate education. She is a Diplomate of the American Board of Chiropractic Orthopedists and is the past president of the American Board of Chiropractic Orthopedists. This board tests eligible candidates to receive their specialty certification in orthopedics. Cathy is also elligible for her certifications in sports medicine and had practiced for years as a CSCS (certified sports and conditioning specialist) working with many Olympic athletes.
Dr. Cummins' practice has a focus in: sports medicine, orthopedics, radiology, geriatrics, the temporomandibular joint, headaches, whiplash, dizziness, sinus and ear conditions, disc herniations, veterinary chiropractic and women's issues. She also lectures around the country on topics such a geriatrics, therapy ball exercise programs, neck and TMJ diagnosis and treatment.
Dr. Cummins has also published several articles and has contributed to several books. She has also reviewed and edited several chiropractic texts. In 2000, Dr. Cummins was awarded with the "Outstanding Faculty Member" award from Western States Chiropractic College. She has published and been primary in two federally funded research projects, exploring how chiropractic care benefits the TMJ and headache patients.
Cathy's interests include the martial arts (she hold 5 black belts), singing barbershop, pottery, gardening and her animals. Recently, Cathy was the women's alternate on the 2014 USA Paralympic Curling team for Sochi.


RESUME
Education
UNIVERSITY OF WESTERN STATES, Portland, OR

Certificate program in Chiropractic Sports Medicine completed
Diplomate program in Chiropractic Orthopedics completed
Residency in Diagnostic Imaging
NATIONAL COLLEGE OF CHIROPRACTIC, Lombard, IL

Resident in Diagnostic Imaging
Chairman of Post Graduate Orthopedics Diplomate Series
Doctorate of Chiropractic, April 11, 1992
Named Who's Who Among Students in American Colleges and Universities
Bachelors of Science in Human Biology
MILLIKIN UNIVERSITY, Decatur, IL

Bachelors' degree in Biology, May 18, 1986
Minor in advanced ceramics and sculpture
Delta Outstanding Student Scholarship Award
McClelland Science Scholarship Award
Activities
Medical Illustrator – Mosby Publishing
WSCC Sports Medicine Club Sponsor
Women in Chiropractic Club Sponsor
CSPE – Cervicogenic Headache – primary author
Martial Arts Instructor - 5 Black Belt Ranks
Competitive Body Builder & Guest Poser-Lecturer
"HEALTHY LIFESTYLES" Lectures and Workshops
Newman Club President, Millikin University 1982-1986
Decaturian newspaper production editor, Millikin University 1982-1986
Research Designer and Teaching Asst., Millikin University 1982-1991
Experience
Assistant Professor and Clinician - University of Western States, 1994-current
Chiropractic and biomechanics, Clinical Science and Radiology departments
Sports Medicine Club Director, Student Health Clinic & Outpatient Clinician
"Outstanding Faculty Award" recipient 2000
National University of Health Sciences and University of Western States Post-Graduate Instructor: DABCO series, 36 hour Geriatrics course, and Radiology seminars (teaching seminars nationally & internationally)
National College of Naturopathic Medicine, 1998-2000, Adjunct Faculty, Physical Medicine Department
PCC Instructor in Continuing Education Department – 1996-1999
WSCC-PCC LP RadiologicTechnologists School – 1997-1998
PCC Professional Education Week co-coordinator/committee – 1996-1998
Chiropractor:
Community Chiropractic & Natural Medicine, Portland, OR - current
Elmhurst Clinic, Elmhurst, IL - April 11, 1992-January, 1994
Grand Clinic, Elmwood Park, IL - June, 1992-January, 1994
Fullerton Chiropractic Clinic, Chicago, IL- July, 1992-January, 1994
Oak Park Chiropractic Clinic, Oak Park, IL- 1993-January, 1994
Owner and Instructor in Self Defense School
(Nationwide rape prevention seminars)
Briar Rose Women's Self Defense, Elmhurst, IL 1986-January, 1994
Midwest Self Defense School, Addison & Lisle, IL 1984-1992
Chiropractic Assistant
Elmhurst Chiropractic Center 1986-1987
Physicians Assistant - Orthopedic Surgery
Elmhurst Hospital and Clinic 1983-1986
Physical Therapy Aid
C&S Rehabilitation and Back School 1981-1985
Rehabilitation Therapist
Ray Graham Specialized Living Center 1984, profoundly handicapped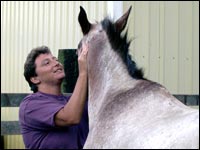 Interests

My dogs Tigger and Trek, singing lead in a barbershop quartet, rose gardening, judo, sculpture, photography and my family.


CURRICULUM VITAE
POSTGRADUATE TRAINING AND CERTIFICATION

:
Radiology Residency Training - 4,080 hours
Diagnostic Imaging Post Graduate Diplomate series
Physics and Technology I - 12 hours
Physics and Technology II - 12 hours
Radiological Society of North America - Annual Convention
Courses in Musculoskeletal Radiology: 104-804 - Chicago, IL- 40 hours
American College of Chiropractic Radiologists - Annual Convention
10/6-9/1993 - St. Louis, MO - 40 hours


Optimum Imaging of the Shoulder
Skin & Bones
Skeletal Case Studies
Technical Factors Affecting Image Quality
Radiology of Non-Accidental Injury
Pediatric Disease
Fundamentals of MRI
American College of Chiropractic Radiologists - Annual Convention
10/12-15/1994 - Las Vegas, NV – 40 hours


Altered Shape and Size of Bone
Plain Film Diagnosis of Disease
Special Applications of MRI
Musculoskeletal Applications of MRI
Comprehensive Review of Spinal Trauma
* Resident Lecture - Calcified Thoracic Disc Herniations
NCC Orthopedics Post Graduate Diplomate Series - 282 hours total
Laboratory Interpretation - 12 hours
Physiotherapy for the Orthopedist - 12 hours
Bone Growth and Metabolism - 12 hours
Disorders of the Cervical Spine - 40 hours
Disability Evaluation and Physical Impairment Rating - 30 hours
Disorders of the Upper Extremity - 40 hours
Disorders of the Lower Extremity - 40 hours
WSCC Orthopedics Post Graduate Diplomate Series - 434 hours total
Diagnostic Imaging & Special Studies - 48 hours
Fractures, Immobilization & Rheumatology - 12 hours
Orthopedic Evaluation - 12 hours
Neurologic Evaluation - 12 hours
Physical Examination & Evaluation - 12 hours
Spinal Biomechanics – 12 hours
Adjusting and Manipulation – 12 hours
Rehabilitation and Exercise – 12 hours
Wrist and Hand – 10.5 hours
Thoracic Spine – 12 hours
Lumbar & Pelvic Strains, Sprains & Complications – 12 hours
Lumbar Disc & Internal Derangement – 12 hours
Lumbar Anomalies & Degeneration – 12 hours
Scoliosis & Spinal Curvatures – 12 hours
Impairment Rating IV – 6 hours
Fractures – 12 hours
Immobilization & Bracing – 12 hours
Rheumatology – 12 hours
Vascular Disorders – 6 hours
Central Nervous System I – 24 hours
Board Eligible for the Diplomate in Chiropractic Orthopedics
NCC Certified Chiropractic Sports Physician - Post Graduate Diplomate Series
Specific, Common Clinical Problems - 12 hours
Medications, Steroids, Drug Interactions - 12 hours
WSCC Certified Chiropractic Sports Physician - Post Graduate Diplomate Series
Sports Physician and Spinal Injuries – 12 hours
Lower Extremity: Diagnosis, Treatment and Rehabilitation – 12 hours
Emergency Procedures, Advanced Rescue Certification & Oxygen Administration – 12 hours
Exercise Physiology and Strength Training – 12 hours
Upper Extremity: Diagnosis, Treatment and Rehabilitation – 12 hours
Extremity Adjusting – 12 hours
Radiology & Rehabilitation – 12 hours
Taping Procedures – 12 hours
Environmental Issues & Pre-participation Examination – 12 hours
Case Studies in Sports – 12 hours
Certificate Eligible in Chiropractic Sports Medicine
Cox Flexion Distraction Certification
Cox Lumbar Spine Seminar - 36 hours
Cox Cervical and Lumbar Spine Seminar - 22 hours
Certified in Cox Flexion Distraction Technique
Veterinarian Orthopedic Manipulation, Small Animals and Equine Training - 120 hours
CVCP:

Certified

Veterinarian Chiropractic Practitioner


Shamballa Multidimensional Healing School – 2nd degree
Certified Shamballa Reiki Practitioner


Miscellaneous Seminars Attended:
Arthritides
Women in Childbearing Years - Clinical Symposium
Conception to Delivery - Clinical Symposium
MRI Fundamentals - 12 hours
National College of Chiropractic - 75 hours total
Homecoming Post Graduate Educational Seminars, 1987-1993, 1996
Pharmacology of OTC Medications for Chiropractors and their Clinical Use - 6 hours
Botanicals & Herbal Remedies - 3 hours
WSCC Homecoming 1998 – 8 hours
Boundary Issues – 2 hours
Flexion Technique – 6 hours
Chiropractic Management of the Geriatric Patient – 8 hours
Rehabilitation of the Shoulder – 1.5 hours
MPI S2 – Cervicals and Thoracics – 12 hours
Validating Chiropractic 2000 – 12 hours
The Changing Context of Aging by OSU Gerontology – 12 hours
Meeting the Geriatric Imperative in the New Millennium – 44 hours
OGA Annual Conference – Healthy Aging: Innovations for the Future – 16 hours
CAM Retreat Temporomandibular Treatment, Center for Health Research
Training the PBL Facilitator – Oregon Board of Chiropractic Examiners – 16 hours
WSCC Clinical Symposium, March 14, 2003
Facial Reconstruction & TMD, - 40 hours
Geriatrics Conference, -18 hours,
NW Symposium
BASSLI, 15 credit hours, Univ. Washington
Clinical Symposium
The Mechanism, Diagnosis, Classification of Causes of Cervical, Thoracic and Lumbar Back Pain, 12 hours
A Tribute to Dr. Appa Anderson, 12 hours
Kinesio Tape Seminars: K1, K2, K3, 15 hours
Certified Kinesio Tape Practitioner
CONA Convention - A Return to Excellence, 12 hours, Las Vegas, NV
6th Annual NW Chiropractic Symposium, 16 hours
SPF National Conference, 8 hours, Columbus, OH
WSCC/NCNM Risk Management Training II, 1.5 hours
Fall WSCC Faculty Symposium, 3 hours
Clinical Orthopedics: TMD/TOS, 10 hours, Chicago, IL
Neurology DABCO session, 12 hours
DABCO review session, 12 hours
Case-based Spinal/Extremity Presentations, 12 hours
The hidden science behind chiropractic, Kawchuck, DC, MSc, PhD, 3 hours
International Whiplash Trauma Congress, Portland, OR Convention Center, 13 hours
Advances in Soft Tissue Manipulation, Chaitow, ND, DC, 2 hours
Anatomy Review For Physicians: Head to Toe Dissection lab – 12 hours
Chronic Illnesses, Mariah Fenton Gladis's, Big Sur, CA, 18 hours
Advanced Pain Management certification, 6 hours
Certified Chiropractic Assistant Educational Forum, guest lecture, 1 hour
Kinesotaping educational lecture, K. Kase, 2 hours
8th Annual NW Chiropractic Symposium, 8 hours
Understanding Evidence Based Practice, WSCC, 20 hours
Informational Literacy Module 1: Information on the go for the practicing clinician
Certified Chiropractic Sports Physician: Asses/Mgmt Extremities, J. Dekanich, 12 hrs
Mentoring Moments, Niki Steckler, Ph.D, 2 hours
Preventing Sexual Harassment mastery test, passed
Invite: Oxford Round Table at the University of Oxford, England, 2009 & 2010 On the
topic of Empowering Professional Women
NW Clinical Symposium, 12 hours
Dry Needling Certification Course: 21 hours,

Dry Needling certification test passed 8/28/11

Validating Chiropractic, Malik Slosberg,12 hours
2011 Fall Chiropractic Education Forum: An Overview of Clinical Competency Assessment Methods
Methods: John Mrozek, DC, Med., FCCS, Dec. 9, 2011
Overview/Update on the Neuroscience of Central Sensitization Syndromes, including Fibromyalgia, 1 hour, January 31, 2012
Strengthening Posture for Rehab, Performance and Aging, Weiniger, 6 hrs, April 14, 2012
CCSP: Assessment & Management of the Extremities, Dekanich, 8 hours, April 14-15, 2012
NSCA: Active Isolated Stretching: The Spine, May 14-15, 2012
13th Annual NW Clinical Symposium, 16 hours, June 22-24, 2012
Chiropractic Practice Issues, 2 hours, Dec 26, 2012
Information Mastery for Evidence-Based Practice, 30 hours, February20-March 14, 2013
Murphy: Whiplash & Spinal Trauma: 4 facets of management, 12 hours, May 18-19, 2013
Documentation & Record Keeping, 6 hours, July 11, 2013
Evaluation/Manual Therapy for Temporomandibular Joint Dysfunction, 2 hours, April 30, 2013
UWS Fall Symposium & Homecoming, 12 hours, October 11-13, 2013
Diagnosis Workshop 1 Pre-test Probability, 1 hour, August 12, 2014
Diagnosis Workshop 2 Understanding and Using Likelihood Ratios, 2 hours, October 28, 2014
Cervical Spine I: Biomechanics, Diagnosis, Treatment – 1 hour, February 24, 2015
Frequency Specific Core Seminar, 24 hours, April 10-12, 2015
Evidence Informed Practice: Finding and Assessing Diagnostic Studies, 1.5 hours, April 29, 2015
Spring 2015 Faculty Symposium, 2 hours, May 12, 2015
Seminars in Information Technology: Reef Polling, Panopto, Moodle, eMedley, examN, education at UWS and NUNM, ongoing
Educational Courses in Magna Campus and in Teaching Professor, TheOnlineClassroom, Faculty Focus, UWS and NUNM, ongoing
Cox Technique Seminar, 8 hours, June 6-7, 2015

Certified in Cox Flexion Distraction Technique 1992-current (updated)

Reconciling Biomechanics with Pain, 7 hours, October 10-11, 2015
Evidence Informed Practice- Pre-Appraised Literature Workshop: Literature Reviews, 2016
Effective Classroom Assessment Techniques for the Adult Learner, 1 hour, March 1, 2016
Evidence Informed Practice-The Structure of Systematic Reviews, 1.5 hours, April 26, 2016
Applications of Active Learning in the Classroom: Lessons from Make It Stick, R. LeFebvre, DC, April 2016
Sacro Occipital Technique (SOT) Certification series: Categories Part One, C. Blum, DC, 12 hours, June 4-5, 2016
Whiplash Injury: Biomechanics & Traumatology, A. Croft, DC, SRISD, 12 hours, June 11-12, 2016
Documentation 161, OnlineCE.com, 2 hours, June 21, 2016
Quality Testing by the Numbers, G. Schultz, DC, DACBR, August 30, 2016
Evidence Informed Practice-The Structure of Systematic Reviews, 1.5 hours, October 24, 2016
Evidence Informed Practice- Pre-Appraised Literature Workshop: Grading Literature Reviews, 2 hours, October 25, 2016
Traumatic Brain Injuries, M. Schneider, DC, 1 hour, November 1, 2016
Evidence Informed Practice-The Validity & Generalizability of Open Label Placebos for Pain, 1.5 hours, February 14, 2017
ICD 10 Medicare updates for 2017, 8 hours, February 25, 2017
TMJ, Carrie Ebling, DC, LMT, 16 hours, March 25-26, 2017
NIH web-based training course "Protecting Human Research Participants", 3 hours, May 25, 2017
Understanding the Spectrum of Frequent Migraine: Current and Future Approaches, 1 AMA PRA Category 1 credit, September 29, 2017
Can Alternative Medicine up Risk for Cancer Death? AMA Cat. 1, .25 credits, October 15, 2017
Disc Management Protocols, 6 hours, November 9, 2017
Understanding the Literature – Practice Examples, 1 hour, November 28, 2017
SOT Cranial Technique – Sutural & TMJ Protocols, 12 hours, December 2-3, 2017
Prevalence of Low Vision Blindness to Double, AMA PRA Cat 1, .25 credits, December 9, 2017
ACSM CEC certificate: Heads up to clinicians: Addressing Concussion in sports among kids and teens, 1 CEC, February 12, 2018
New Data on Migraine: 2018 American Headache Meeting, AMA PRA Cat. 1 .25 credits, June 21, 2018
Medical Factors Affecting Older Driver Safety, AMA PRA Cat. 1, .5 credits, June 21, 2018
ATSDR Amyotrophic Lateral Sclerosis Registry Training module, 1.5 CE credits, June 27, 2018
Do Multivitamins Promote Heart Health, AMA PRA Cat. 1, .25 credits, August 26, 2018
Late-Life Blood Pressure, Impact On The Brain Revealed, AMA PRA Cat. 1, August 26, 2018
CVD Risk, Midlife Fitness May Cut Future Depression, AMA Cat. 1, .25 credits, August 26, 2018
Common Solvents Strongly Tied to MS Risk?, AMA PRA Cat. 1, .25 credits, August 26, 2018

Lecture Topics Presented:
WSCC Post-Graduate Orthopedic Diplomate Series – 12 hours
Upper Cervical & Cranial Disorders, Vancouver, B.C. August, 12-13, 2000


PCC Post-Graduate Lecture Series in Radiology
Radiology Review for Physicians – 12 hour lecture & 6 hour lab 1997-1998


American College of Chiropractic Radiologists - Annual Convention
Resident Lecture - Calcified Thoracic Disc Herniations 10/12-15/1994 - Las Vegas, NV


PCC-WSCC Limited Permit Radiologic Technologists Program
Head Instructor of Anatomy, Pathology and Radiology
Certification Program for Limited Permit Radiographic Technologists
- Anatomy, Pathology & Radiography of the Spine – 25 hours
- Anatomy, Pathology & Radiography of the Extremities – 30 hours
- Anatomy, Pathology & Radiography of the Chest – 10 hours
- Anatomy, Pathology & Radiography of the Abdomen – 6 hours


Oregon X-ray Council Courses Taught:
Magnetic Resonance Imaging of the Lower Extremity
1993-1994
Magnetic Resonance Imaging of the Spine
1993-1994
Magnetic Resonance Imaging of the Upper Extremity
1993-1994
Chiropractic Care of the Temporomandibular Joint - 2 hour lecture
March 4th, 2000
Therapy Ball Rehabilitation for the Chiropractic Practitioner - 2 hour lecture
March 4th, 2000
Headaches - 2 hour lecture
January 27th, 2001
Cervical Disc Syndrome - 2 hour lecture
February 24th, 2001
Western States Continuing Education Program
Physics and Radiographic Terminology Review – 2 hours
February 9, 1997
Chiropractic Assistant Course for WSCC program - 4 hours –
July, 11, 1998
Specialty Lectures
Advanced Therapy Ball Rehabilitation Workout - 3 hour lecture and lab
March 2nd, 2000
Oregon Geriatric Education Center – Summer Institute – 1hour
Orthopedic Conditions in the Elderly
June 28th, 2000
Therapy Ball Rehabilitation for the Chiro-Net Chiropractor – 1.5 hour lecture/lab
October 7th, 2000
Advanced Therapy Ball Rehabilitation Workout (One with Heart) - 12 hour lab
January – April 2001
Geriatrics for the Chiropractor – 12 hours
WSCC Department of Continuing Education


January 13-14th, 2001

Seattle, WA

February 3-4th, 2001

Atlanta, GA

March 3-4th, 2001

Boston, MA

April 28-29th, 2001

Philadelphia, PA

May 5-6th, 2001

Chicago, IL
Scholarly Activities:
Publications
ACA - Journal of the Council on Diagnostic Imaging


- Slipped Capital Femoral Epiphysis


Volume 3; number 2, 1995


- Osteochondritis Dessicans of the Talus


Volume 5; number 1, 1997


- Bilateral Facet Dislocation of the Cervical Spine


TBP


- Calcified Thoracic Disc Herniation


TBP
Writing two articles for publication: - Case studies in Leg Length Inequality and Management
- Case studies: Intra-articular fractures: Diagnosis and Management.
CSPE - Evaluation of the Temporomandibular Joint 2015
CSPE - Cervicogenic Headache protocol Author
CSPE - Cox Flexion-Distraction protocol for Lumbar Disc Herniation paper
Rewrite of the Biomechanics Chapter in SPINAL DISORDERS by M. Gatterman
Rewrite of the Cervical Spine Chapter in SPINAL DISORDERS by M. Gatterman
Reviewed (Mosby): A POCKET GUIDE TO SKELETAL RADIOLOGY
Reviewed (Lippincott, Williams & Wilkins): EXTREMTIY ADJUSTING MANUAL
Edited the 2nd edition of: LOW BACK PAIN, Mechanism and Treatment, by J. Cox
Edited the 2nd chapter of: NORMAL FUNCTION OF THE CERVICAL SPINE II: NEUROPHYSIOLOGY AND STABILITY by Donald R. Murphy, DC, DACAN
Edited the 14th chapter of: PHYSICAL THERAPUTICS, Adjunctive Procedures, by Bonnie L. McDowell, RPT, DC
Case contribution to SKELETAL IMAGING: ATLAS OF THE SPINE AND EXTREMITIES by Taylor J & Resnick D
Writing an Extremity Manipulation Book with Charlie Novak, DC
Writing the Temporomandibular Joint for the Clinician and Patient
Illustrated Mosby book PATIENT CARE IN RADIOGRAPHY by Ann Erlich, RT
Facilitator and organizer of the Oregon Board of Chiropractic Seed Panel to establish guidelines for Diagnostic Imaging in Chiropractic Practice (resigned 7-01)
- Produced will be: a manuscript subjected to consensus, then Delphi process
- Result will be a chapter on Diagnostic Imaging in the OBCE Guidelines and Protocols- Result will be a grant proposal to continue the development of guidelines in Oregon and Nationally
Research: Consultant Research Grant proposal with the WSCC research department on Physician assisted vs. independent study of a geriatric education manual.
Research: Created Protocols, Writing and Participation as chiropractor in the $8 million joint WSCC, NCNM, OCOM, Kaiser and OHSU Temporomandibular Joint Research Grant
Research: Created & Writing and Participation as chiropractor Research Grant proposal with the WSCC research department on Headache.
Research: Consultant Research Grant proposal with the OGCE on geriatric care.
Keynote, Challenge, Oath Speaker & Hooding at WSCC Graduations
Co-coordinator of PCC Professional Education Week
Team Chiropractor for Concordia University, Sports Medicine club weekly
Development of Supervising Intern & Supervising Physician Program for SMC
Development of off-campus care and intern supervision at geriatric facilities
Clinician Off-campus care and intern supervision at geriatric facilities
Member American Chiropractic Association
Member ACA Sports Council
Member American College Chiropractic Orthopedics
Member Council on Diagnostic Imaging
Member Oregon Geriatric Education Center
Member Oregon Geriatric Association
Member National College of Chiropractic Alumni Association
Member AFT AFL CIO
University of Western States Teaching Curriculum
Primary or Secondary Instructor (Lecture and/or Lab)


Radiology
RAD 310

Normal Radiographic Anatomy I - Spine and Pediatrics

RAD 320

Normal Radiographic Anatomy II - Extremities and Skull

RAD 410

Normal Radiographic Anatomy III - Chest and Abdomen

RAD 512

Radiographic Technique I – Physics & Technology

RAD 521

Radiographic Technique II – Axial Skeleton

RAD 531

Radiographic Technique III – Appendicular Skeleton

RAD 510

Bone Pathology I - Congenital Abnormalities & Trauma

RAD 520

Bone Pathology II - Neoplasms, Infections & Arthrititides

RAD 530

Bone Pathology III – Hematologic, Metabolic and Nutritional Diseases & Advanced Imaging Studies (MRI, CT, Bone scan, Tomography)

RAD 621

Bone Pathology IV - Bone Pathology Review

RAD 614

Soft Tissue Interpretation – Pathology of the Chest and Abdomen
Chiropractic Technique and Biomechanics
CHR 331

Adjustive Technique Lab I - Thoracic spine adjusting

CHR 412

Adjustive Technique Lab II – Pelvis adjusting

CHR 422

Adjustive Technique Lab III - Lumbar spine adjusting

CHR 435

Adjustive Technique Lab IV - Cervical spine adjusting

CHR 433

Adjustive Technique Lab V – Extremity adjusting

CHR 510

Adjustive Technique Lab VI - Adjusting Review class

CHR 533

Adjustive Technique VII – Thoracic Syndromes

CHR 611

Adjustive Technique VIII – Cervical Syndromes Whiplash, Headaches, Vertigo, Thoracic Outlet, Disc Herniations, TMD

CHR 522

Rehabilitation II - Soft Tissue Mobilization & Rehabilitation
Including: Cox Distraction Technique: Cervical & Lumbar

CHR 521

Neuromusculoskeletal Diagnosis II - Lower Extremity

CHR 531

Neuromusculoskeletal Diagnosis III - Upper Extremity

CHR 322

Philosophy and Principles of Chiropractic II
CHR 8126 Philosophy and Principles 6 - Cervical Syndromes (Differential Diagnosis and Treatment of TMJ, headache, disc herniations, whiplash, sinusitis, otitis media and vertigo)
Extremity Manipulation Review Class – 12 hour seminar
Open Lab supervisor and Remedial tutor
Clinical Science Courses
CSC 622

Clinical Geriatrics

CLI 510

Clinic Phase I – Lab
Skills Testing - Physical Diagnosis
Patient - Case Simulations

CLI 520

Clinic Phase II – Lab
Skills Testing - Physical Diagnosis
Patient - Case Simulations

CLI 530

Clinic Phase III- Lab
Skills Testing - Physical Diagnosis
Patient - Case Simulations